As a child I can remember my sister and I getting ready for Christmas around July. We would color our Christmas coloring book pages and hang them around our room. As soon as we got Jewel's Christmas CD as teenagers, the tradition of celebrating early continued. Even though I know Daddy hated it, he always let us listen to that CD on the way to Conway for Thanksgiving day. At least it wasn't July, right? One of our favorite songs on that album wasn't necessarily a Christmas song, but it had a great message. It is kind of summed up with the lyrics, "In the end, only kindness matters."


It was totally our jam.
As soon as it popped into my mind, I knew it had to be a print and exactly what it would look like. It is one of those that came quickly, and I love the outcome. I was unsure of the coloring until my friend Brittney chimed in with the suggestion to leave it in black and change the color of the paper. Another, "Duh!" moment since I have a huge stack of kraft paper/cardstock, and I love ALL THINGS kraft paper.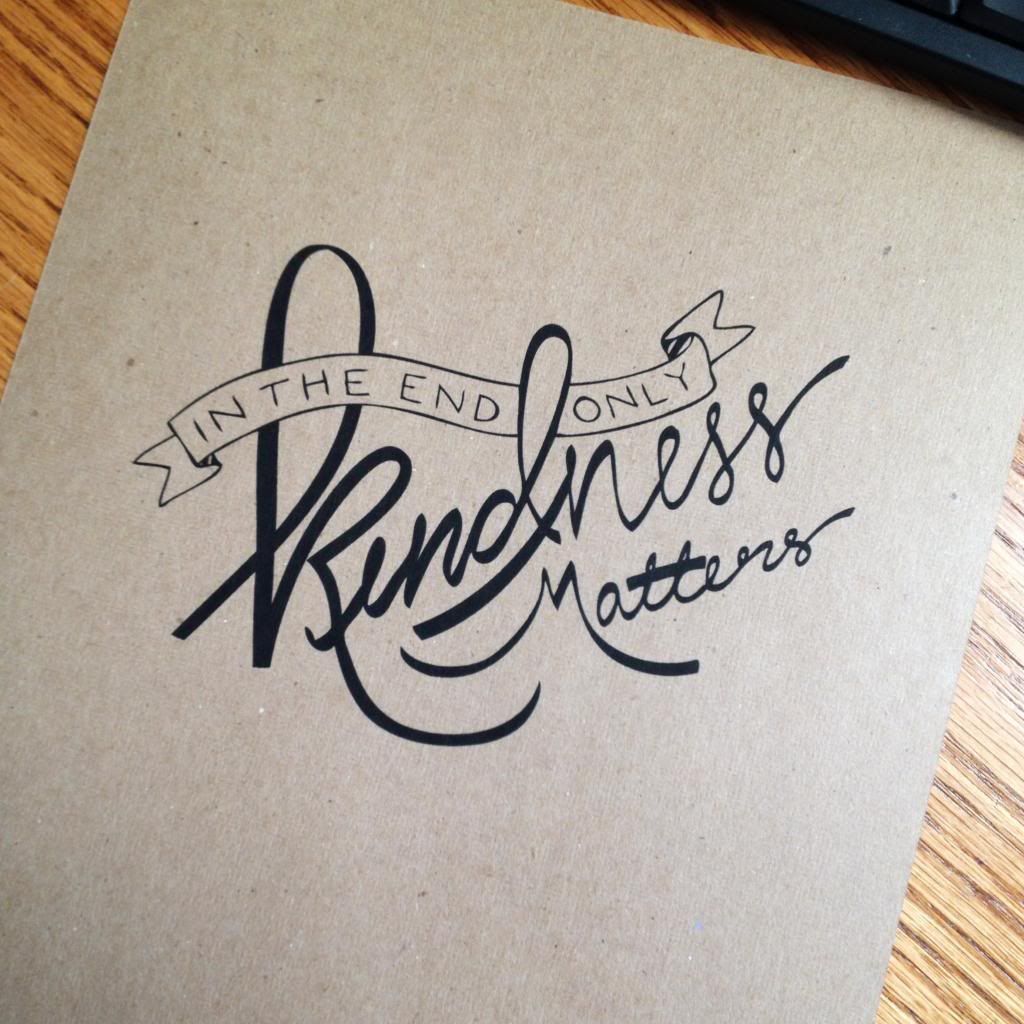 While I do love the image, I also love the words. I think we can all agree that there is truth in this. I feel similarly about my, "
Honey, Just be Nice
" print. I just think things can be so much easier when you are just nice to people. Kindness almost always reciprocates itself. That is the understanding at our house. Just be nice to me. I will be nice to you. Everything is peachy.
I know it isn't always so simple, but in the grand scheme of things it kind of is. Just think about it...
Earlier today I found a handful of sketches in my notebook that I had forgotten about, so there may be several new listings soon. I just have to work on being more decisive. Until I get there, thanks for helping out, Brittney!

xoxo,
Katie